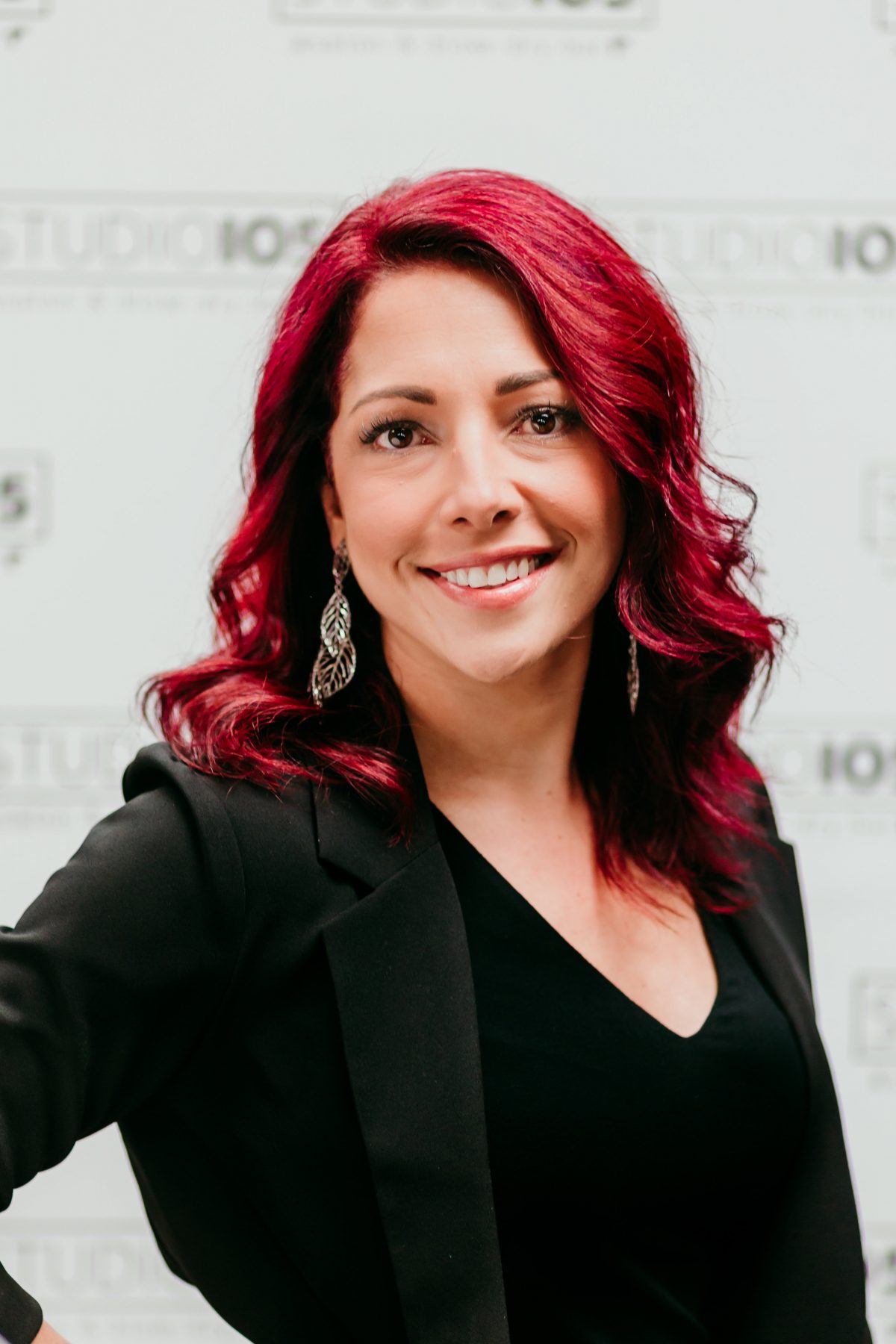 Rheannon White
Owner/Master Stylist/Babe Extension Educator
With more than 20 years behind her chair she brings incredible knowledge and talent of the cosmetology world to every appointment. When Rheannon created Studio 105 in 2011, she wanted to grow a team of like-minded stylists that could work together and do amazing things for their clients and for the community.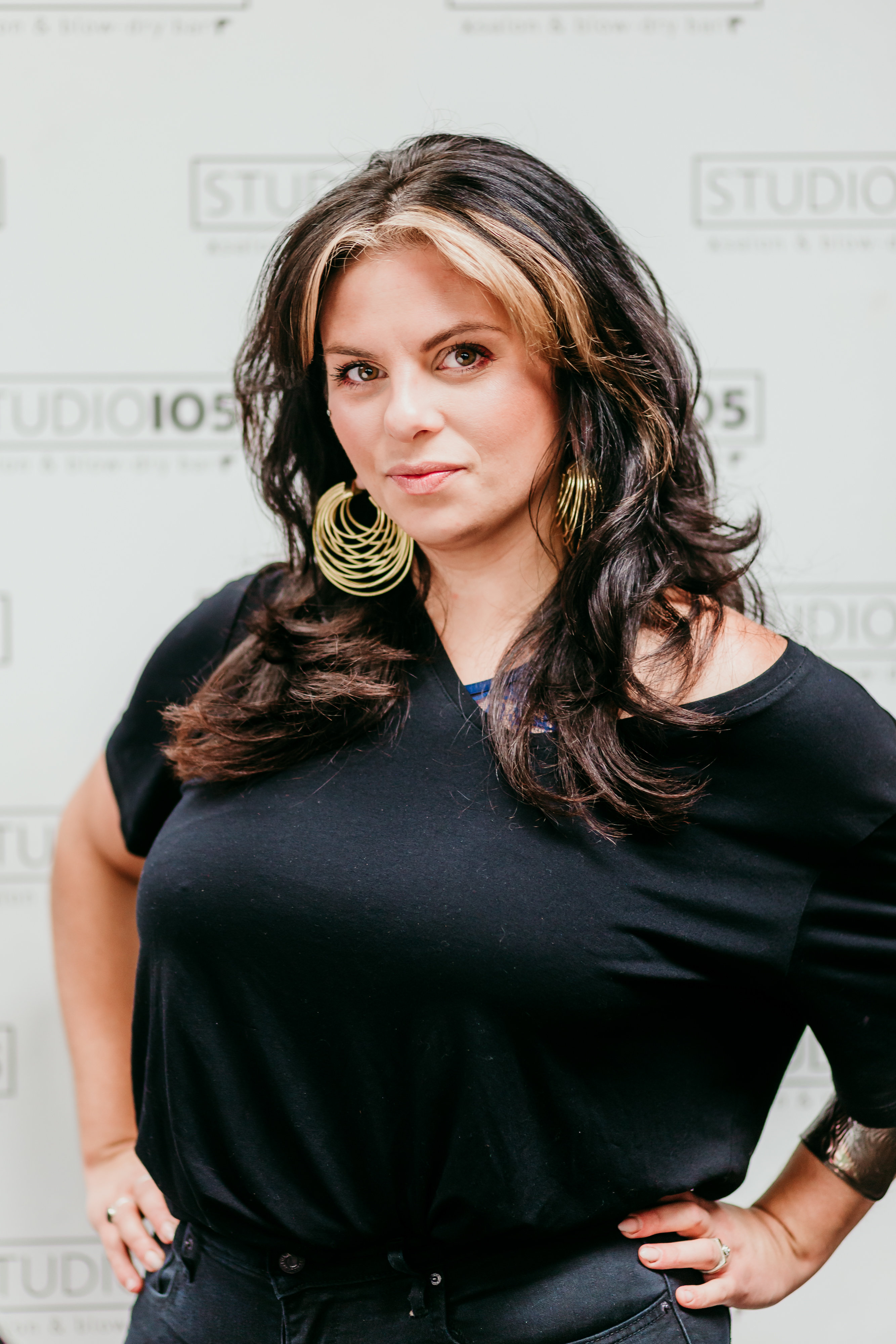 Nicole Abramowicz
Senior Stylist/Barber
With close to a decade of experience, Nikki brings a variety of services to the team. Nikki's passion to learn, create, and develop her technique allows her to grow each time she picks up her scissors and tie a bow in her apron. Her favourite part of her career is seeing the smiles on her clients face when they sit in her chair.
Melodie Hebert
Senior Stylist
Mel has been in the industry for nearly 10 years! She loves being able to help foster a positive self confidence in all of her clients. Your hair is the crown you never take off you should always feel good about it.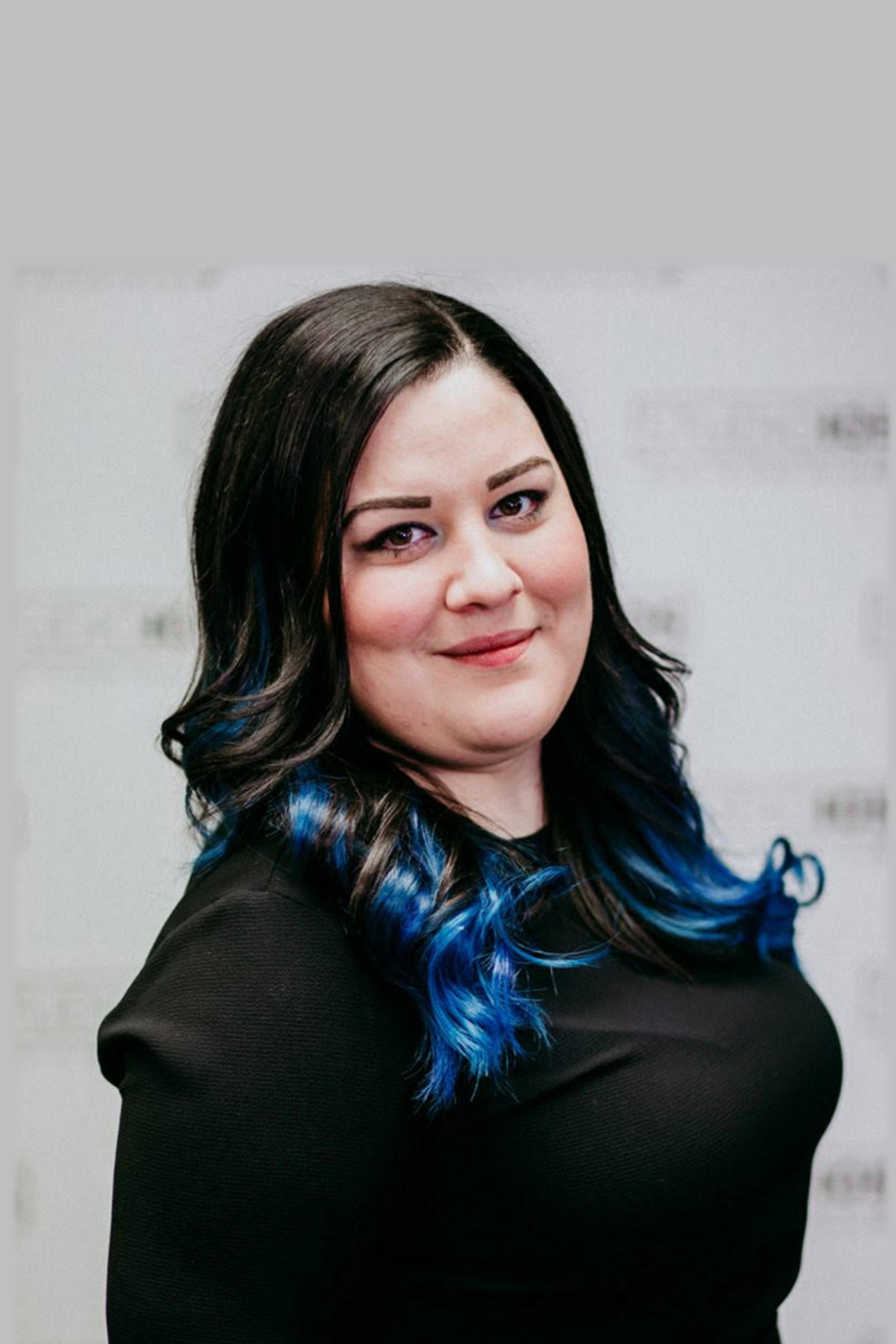 Jenna Breum
Advanced Stylist
Jenna has more than 7 years experience in the beauty industry. She loves everything about this industry, but most of all she loves that it constantly allows for further education and learning new techniques. She is currently expecting her first child and her favourite colour is everything that glitters!
Michaela Stoutenburg
Receptionist
Michaela is usually the talented woman behind the phone answering your calls and booking your appointments. She is also one of our junior stylists who is excited to help with all of your hair needs.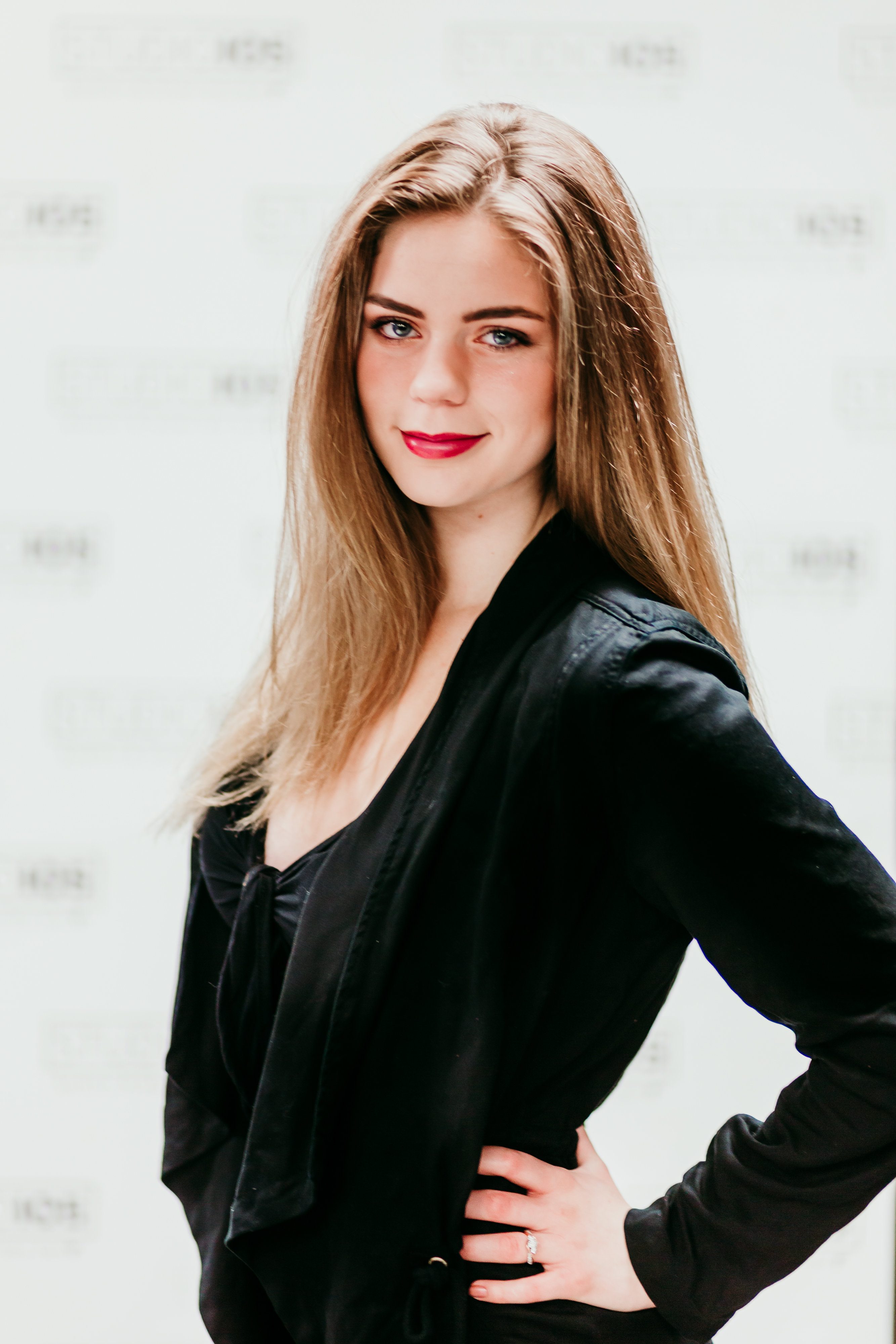 Megan Sowers
Licenced Stylist
Hairstyling has always been Megan's dream; she loves being able to make people feel beautiful and be more confident in themselves. Megan transitioned to Studio 105 from the accredited program right here in Fort St. John at North Peace Senior Secondary.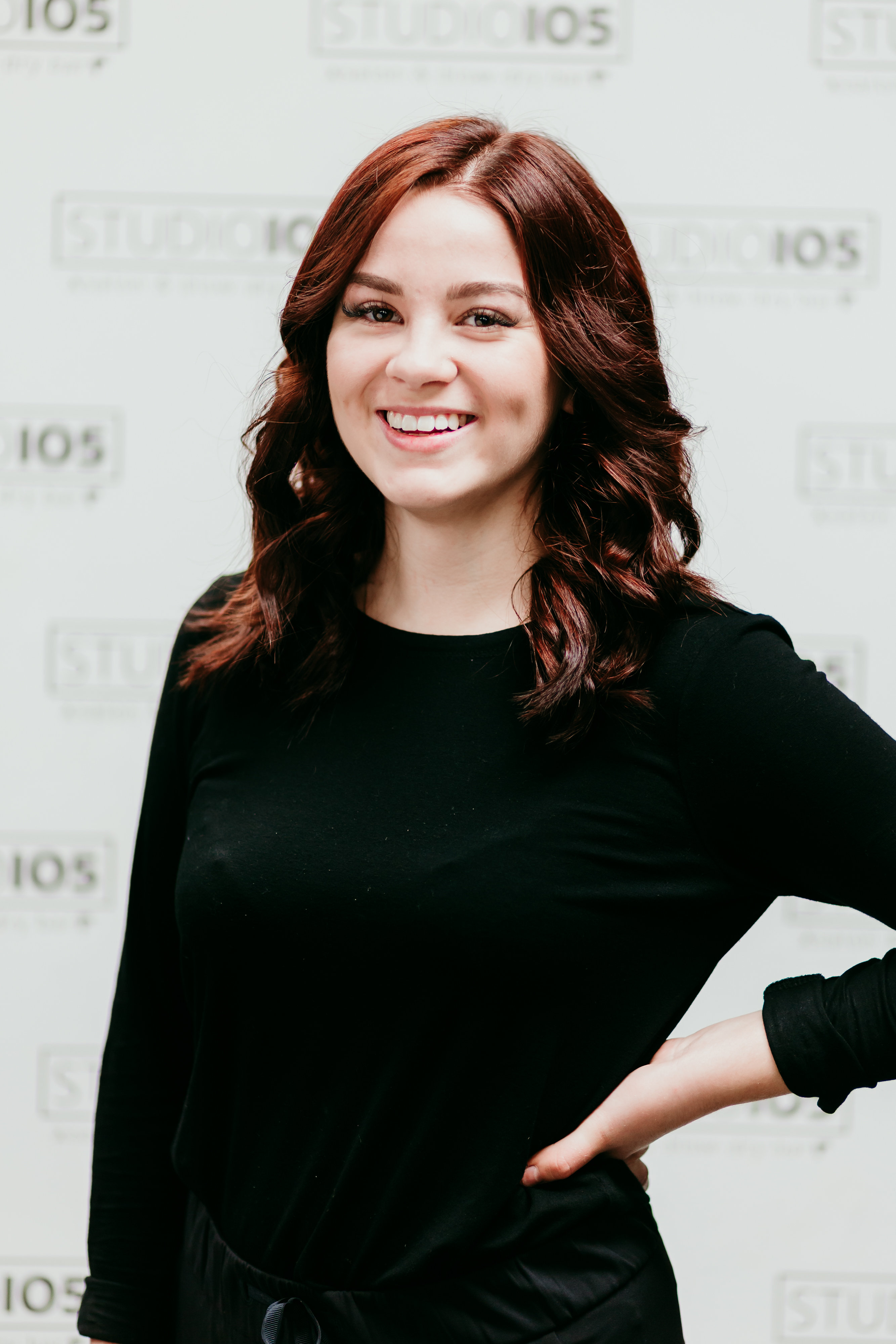 Paullina Prouse
Junior Stylist
Paullina got into the industry with a love for being creative. She loves being able to help boost someone's self confidence when they leave the salon.
Sammy Albrecht
Junior Stylist
Sammy is a Pro Hair graduate from Blanche MacDonald in Vancouver, BC, who is excited to be back in her hometown, helping people feel beautiful by doing what she loves! She loves the industry because everyday is different with new ways to grow and expand her skills and techniques.